(New Mixtape)-@ladytazmusic "Jamerican" Hosted By @djpain1 Mixed by @DJStretch414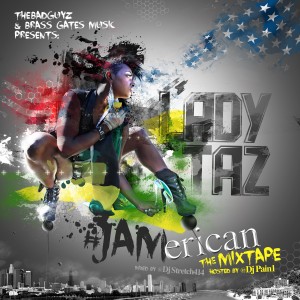 Milwaukee's own international music ambassador Lady Taz releases her first project "Jamerican." The mixtape features dancehall and pop infused R&B with features including Ray Nitti and with production from Traxx Sanders and DJ Pain 1 of "The Bad Guyz." Fans of dancehall, hip-hop or club music will not be disappointed by this mixtape.
Posted on August 31, 2012, in Coast 2 Coast Mixtapes, Mixtapes, Mover Certified, Music and tagged Mixtapes, dj pain 1, Milwaukee, Lady Taz, Traxx Sanders, Jamerican, DJ Stretch414. Bookmark the permalink. Leave a Comment.